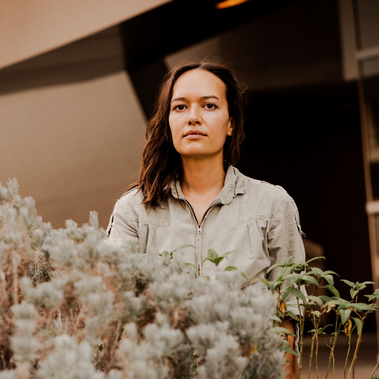 bio.
Nolwen is a photographer & director born and raised in the suburbs of Southern California. She lives and works in Los Angeles. As a first generation mixed race, Latinx, queer woman, her identity plays a big role in the type of narratives she leans into. Nolwen wants to make images that represent people she didn't get to see in media growing up.
Her approach to portraiture is to create a safe setting and allow people to feel comfortable with who they are. She likes to meet people at the energy they're at in the moment, never forcing anything.
Nolwen travels often to Colombia where her family lives. She speaks fluent French and basic Spanish.
Nolwen is currently in London until October 1st, 2022 and available to work in Europe! Will also fly back to LA for the right project.
Nolwen is an honoree of The 30 New + Emerging Photographers to Watch and 2020 Lit List finalist. She is a member of Women Photograph, Diversify Photo and Authority Collective.
contact.
syndication.
Redux Pictures
marcelsaba@reduxpictures.com
select clients.
A&E Networks, Airbnb, Billboard, Dove, Entertainment Weekly, Facebook, Glamour, Google Pixel, Huffington Post, Hulu, InStyle, Interscope Records, Netflix, Nike, People, PAPER, Polaroid Originals, Refinery 29, Rent The Runway, Rolling Stone, Starz, TIME, The Hollywood Reporter, The New York Times, The Trevor Project, The Wall Street Journal, Ulta Beauty, Variety
email newsletter.
Sign up with your name and email to receive quarterly updates.